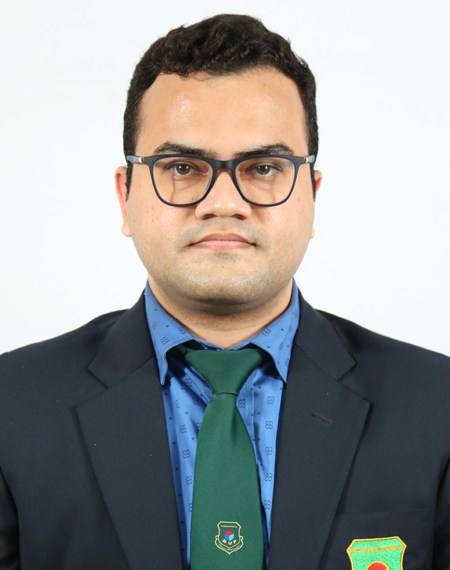 Saadmaan Jubayer Khan (সাদমান জুবায়ের খান)
Assistant Professor
Saadmaan Jubayer Khan is an Assistant Professor at the Department of Disaster Management & Resilience (DMR), Bangladesh University of Professionals (BUP). He joined the department under Faculty of Arts and Social Sciences (FASS), BUP as a Lecturer in the year 2019. Mr. Khan has completed his Bachelor and Master degree from the Institute of Disaster Management and Vulnerability Studies, University of Dhaka.
Saadmaan Jubayer Khan would like to contribute in disaster management discipline by building a long-term career as an academician and researcher with opportunities for further career development. His research area of interest include: sociology of disaster, risk perception, risk/disaster communication,human (risk) behavior, response-based community interventions, vulnerability and resilience, disaster risk reduction(DRR) etc.
Prior to joining Bangladesh University of Professionals (BUP), he has -
Worked as Project Officer for Population Services and Training Center (PSTC) in Strengthening Urban Resilience (SUR) Project under Climate Change and Adaptation (CCA) Programme;
Completed Internship at Ministry of Disaster Management and Relief, Government of Bangladesh to assess the Social Safety Net programs of the ministry in Barishal, Bangladesh;
Successfully concluded Training of Trainers (ToT) program on Disaster Management from Rajiv Gandhi National Institute of Youth Development (RGNIYD) at Chennai, India; and
Performed as a National Volunteer for Voluntary Service Overseas (VSO)

in Bagerhat, Bangladesh.